New Jobs Click Here to View the Job which was originally published on the Frontline Source Group Jobs site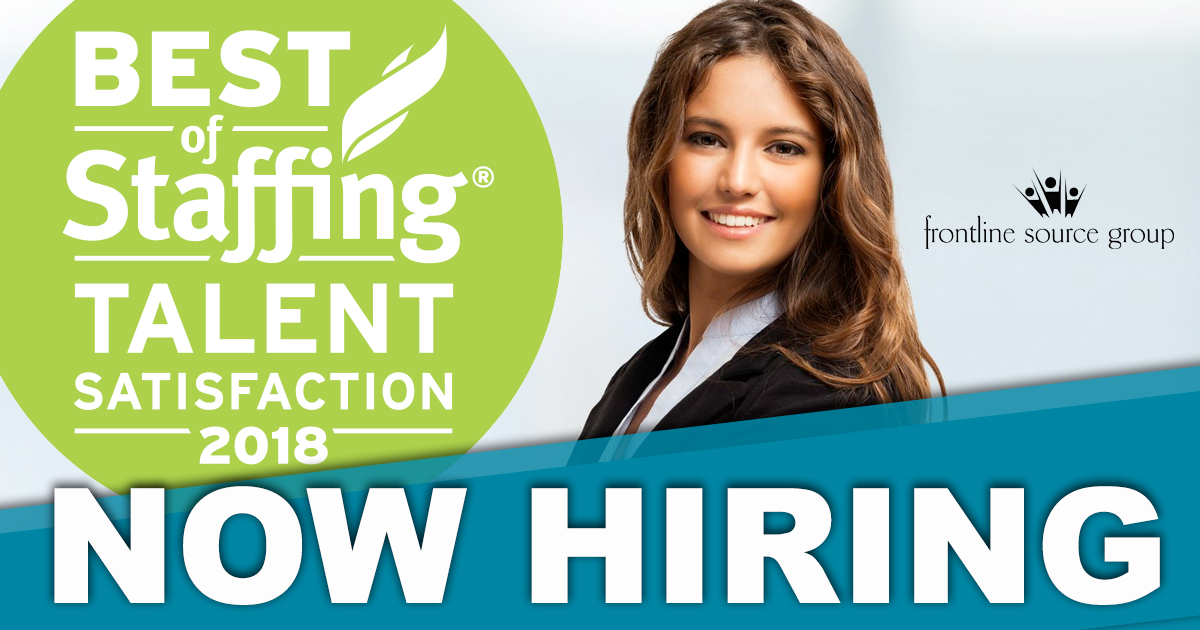 Outstanding opportunity for an IT Network Administrator with our busy and growing client in Plano, TX on a contract to possible hire basis.
Company Profile:
Employee benefits, technology, services, and strategies
IT Network Administrator Role:
The IT Network Administrator will be a member of the IT Team, and will be responsible for organizing, modifying and supporting the company' s network, computer, and phone system.
Responsibilities include:
Support LANS, WANs, network segments, internet, and intranet
Review and understand business and plan design requirements
Maintain system efficiency
Ensure design of system allows all components to work properly together
Responsible to troubleshoot problems reported by users
Make recommendations for future upgrades to software applications and hardware
Maintain network and system security
Analyze and isolate issues and identify user needs
Monitor networks to ensure security and availability to specific users
Evaluate and modify system' s performance
Maintain integrity of the network, server deployment, and security
Ensure network connectivity throughout a company' s LAN/WAN infrastructure is on par with technical considerations
Perform network address assignment
Assign routing protocols and routing table configuration
Assign configuration of authentication and authorization of directory services
Maintain network facilities in individual machines, such as drivers and settings of personal computers as well as printers
Maintain network servers such as file servers, VPN gateways, and intrusion detection systems
Maintain and monitor VOIP phone system and troubleshoot when necessary
Administer servers, desktop computers, laptops, printers, routers, switches, firewalls, office phones, smartphones, software deployment, security updates and patches
Be able to set up group policies and troubleshoot accordingly
Set up new user accounts on network and Exchange or Office 365 Outlook, make any necessary adjustments to access settings and policies and troubleshoot
Be able to conduct basic maintenance tasks like backup and restore of MS Exchange user accounts
IT Network Administrator Background Profile:
The IT Network Administrator will have a Bachelor' s degree in a related field such as Computer Science, Computer Engineering, etc.
3 – 5 years related experience in IT
Knowledge in MS Exchange 2010 or newer, MS Windows Server 2008R2 or newer, Active Directory.
Knowledge in Office 365 and SharePoint required
Strong organizational, analytical and troubleshooting skills
Logical problem solver
Excellent follow through and attention to detail skills
Ability to work in a fast-paced, team environment
Strong interpersonal, verbal and written communication skills
Must be able to work after hours during peak periods and be on call when necessary 24/7
Features and Benefits while On Contract:
We go beyond the basic staffing agency offerings! You can see the extensive list of benefits on our website under the Candidate " Benefits" tab.
Features and Benefits of Client:
Great opportunity to participate in an outstanding benefits package!
Disclaimer: sensitive and personal data will not be requested by Frontline Source Group or its affiliates until a job offer is made and accepted. If you ever doubt the validity of our job postings, we encourage you to call one of our branch locations to verify the status on any job.

Source: DFW HR Temporary Staffing Agency
IT Network Administrator